It's the time of year once again when all of the apples in our orchards are ready to be picked (or have already been picked). With apples comes our favorite thing... CIDER!! And speaking of cider, have you tried our sweet and hard ciders yet? Our sweet apple cider is made right on our farm in Mount Bethel where we've been making cider for over 75 years. We use that same 75 year-old recipe to make our tasty hard ciders as well.

If you're looking for wholesale cider, please give us a call or drop us an e-mail. It's absolutely delicious and if you're looking for larger quantities to make wine or hard cider, we can help you out there also! Just go to our Contact page and direct your inquiry to Geoff or Todd. Thanks!

Powered by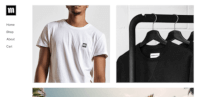 Create your own unique website with customizable templates.