We press sweet cider year-round.

If you're looking for a few gallons or a few thousand gallons, we've got you covered! We have apples available year-round for all of your cider and wine needs. We custom press for wineries and breweries in addition to our own hard cider and wine production. Please contact us for a list of available apple varieties and pricing.

Powered by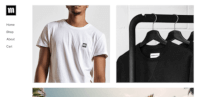 Create your own unique website with customizable templates.